Elevation Polish
El Cap was the runaway star of the 180 Degrees South Collection with good reason. This polish is so gorgeous on the nail it practically glows and there's the whole is it blue? Is it purple? Do I care when it's so pretty? Nope! Check it. I think this is 3 coats so it's a bit sheer but so worth it.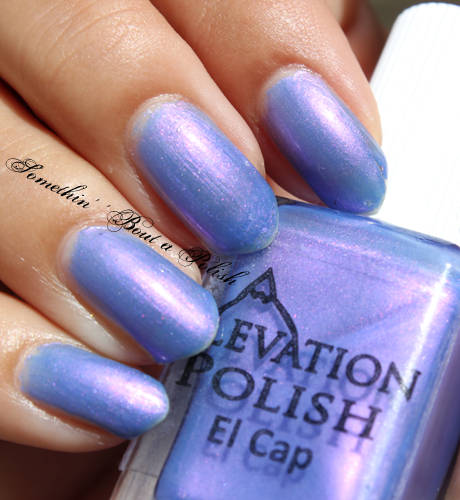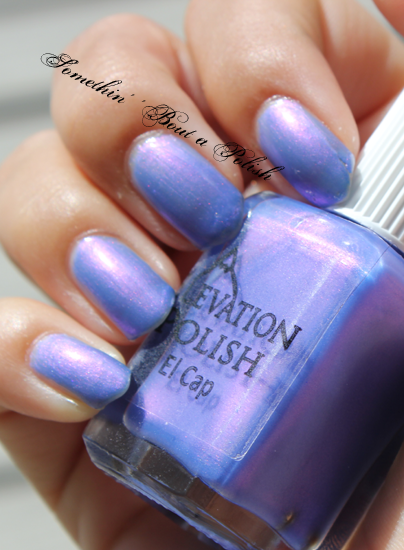 And while it's a shame to cover up such a pretty polish, it was just screaming to be the base of a couple glitters. First we have
HARE
Twilight Savings. I love how El Cap lightens it and makes it pull more purple than blue but you can still see the purple glitter. And of course the squares are love. One coat over El Cap.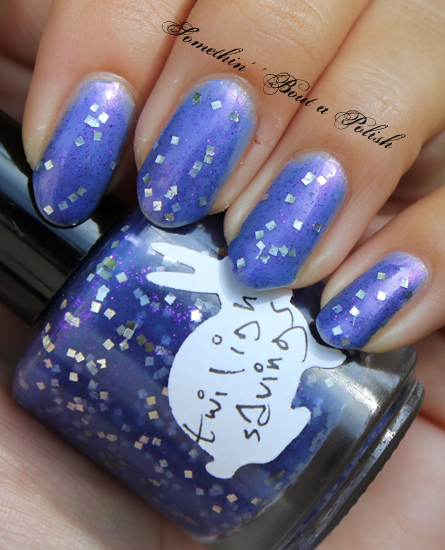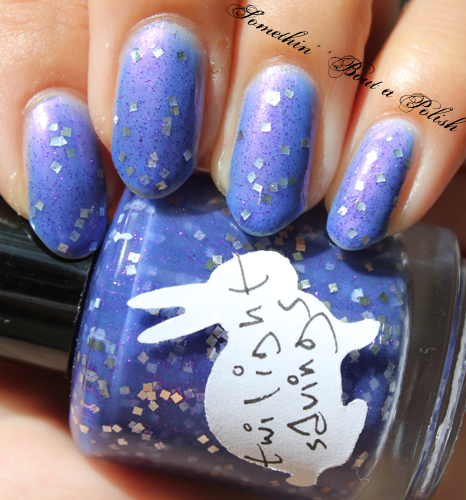 And then we have
Smitten Polish
Hydrangea which I picked up in her recent pre-order (which was my first Smitten order and I'm in love. Already placed another with her new collection). Hydrangeas are my favourite flower so I had to get this one and son it does not disappoint. One Coat over El Cap.