Well Aleta over at The Nail Junkie announced her
Summer 2012
line (gorgeous jellies! Check them out, they go on sale Friday and she's got a giveaway up!) so I figured now would be a good (bad, extremely late) time to post about the Spring 2012 collection. She's going to have the mattes for sale too! So far I've only done a full mani with Matte Violet but I loooooooooved it! Great application, great wear (2 coat, 4 days and no chips) and it's sooooo pretty! (colour in the first pic is more accurate)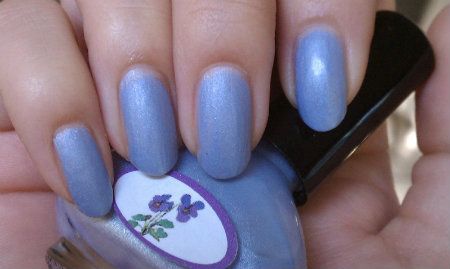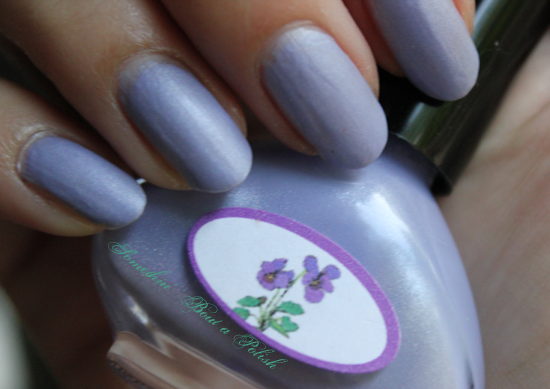 And then right after I got them I skittled all 3. Please excuse the mess. And then I went to put the Green Grass glitter on top and managed to ruin the Matte Violet finger before doing so so it's only on Matte Daffodil and Matte Rose.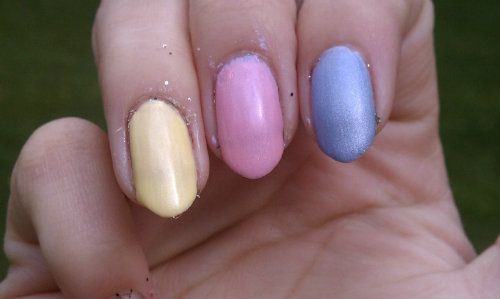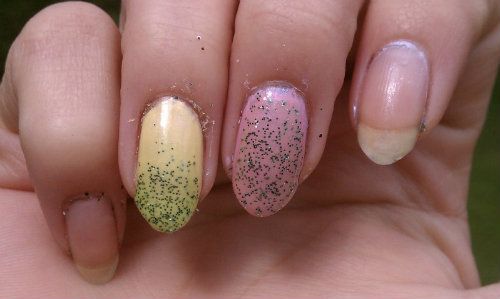 And Aleta is a genius with the packaging, look how pretty it came!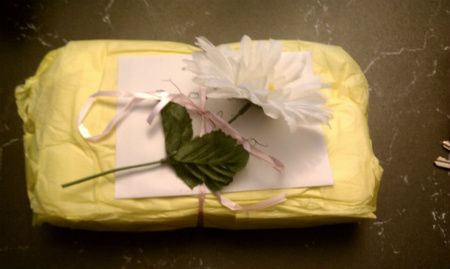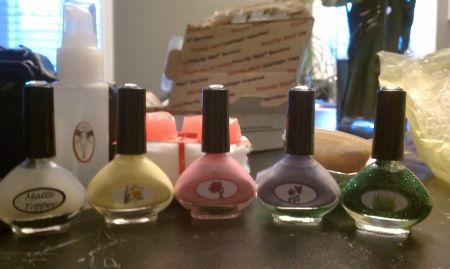 The polishes are amazing quality, I really love all of them and I think if you go for some you really won't regret it!