First, renamed the blog. Chose All the Lacquer from the awesome
Hyperbole and a Half
post everyone knows but I don't know, I wasn't really happy with it. Was listening to the radio and Kip Moore's
Somethin' 'Bout A Truck
came on (yes yes, I'm a country fan. A lesbian atheist country fan, we do exist) and I was like oh that's perfect so I changed it XD
But enough about that, today I'm showing a couple more from the amazing Amy over at
Nail-Venturous
. If you've been following the indies (and you know I have. How are these creators so awesome?) then you know she's the next big thing and everyone is vying for her polishes and she's selling out super fast and it's
awesome
! I was lucky to snag these two (and Pinkerbell which I still haven't tried) in her second to last
etsy
sale (picked up 3 more in the last one, just got the shipping notice as I was typing this so I'm super excited!).
I am
such
a sucker for these sparse glitters in various milky creamy bases (have Candeo Jellybean on now) so Robin Laid an Egg is perfect for me! Put one coat on over OPI Skull and Glossbones but it'll be easily opaque in 2 coats if you're not like me and don't need undies for everything.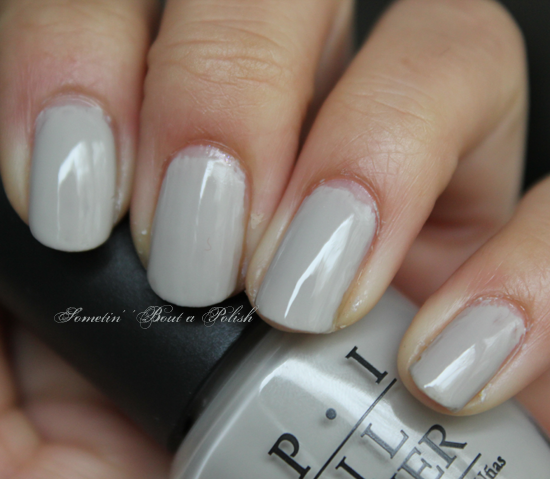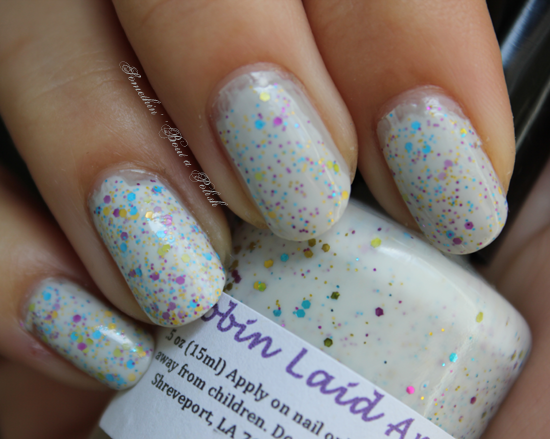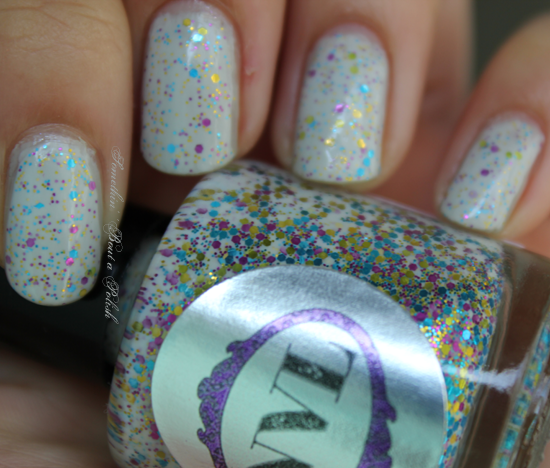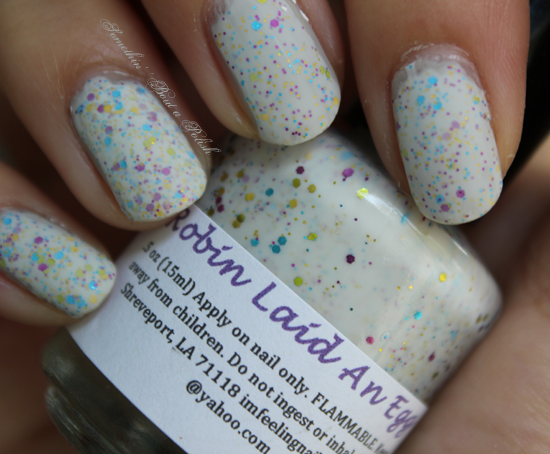 The last one is mattefied because, well, we know my feelings on matte. Love how it turned out!
Humblebee is the neon yellow/green and black version of the famous Floam and I loooooove it! I wore this over Zoya Mitzi and a-England Lancelot (and you can see where I didn't totally let it dry before applying Humblebee and the red of Lancelot came through. Can you believe I don't have a pure black np? Just vampies that look black. I fixed that though, ordered a-England Camelot since Adina is having a 30% off sale on her
site
for Tristam's first birthday. Code is Tristam and you should so hit it up since all a-Englands are pure love) although tragically I didn't grab a pic of just the undies which is sad since it's a fun combo. I really like the alternating polishes look. I was wearing this at work and our night shift girl was like "Wow is that some special nail polish" and I was just like oh honey, let me tell you a story.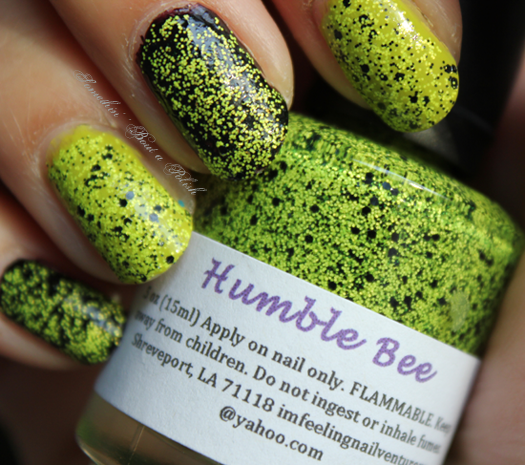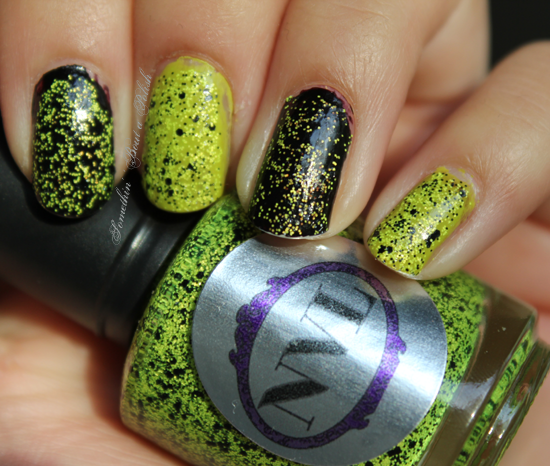 Nail-Venturous is pretty hard to get right now since they're in such high demand but refreshing and lightening quick fingers and absolutely no thinking or second guessing might get you some if you're around when she restocks. And you know you want some.