Ok before I get into these fabulous
Nail Junkie
polishes I have to say, I FINALLY got my UP house finished!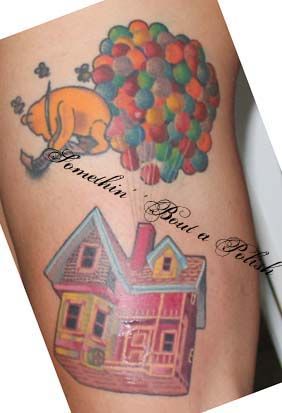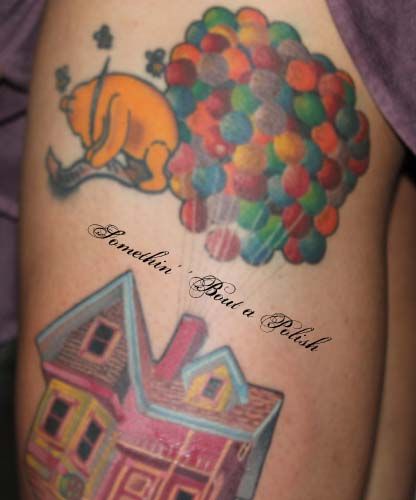 How gorgeous is that? My artist is so good with the fine lines (he also did my Harry Potter tattoo). I can't wait to get started on the next part although I'm so going to have to curtail my polish buying first since this is going to be the big one. The one that ties it all together. There'll be a few more smaller ones once I get the big one done to really cement the scene but this is going to be the one that turns it from some random cartoony tattoos on my leg (you can't see it but there's a dancing hippo from Fantasia too) into the dream scene I've been envisioning for the last 3 years. Anyway, enough about my ink, let's talk polish. Originally I was going to just get 4 of Aleta's Summer collection but the second my order came and I put on Orange Jelly Shimmer I decided fuck it, I need them all and got the last two. First I wore Orange Jelly Shimmer with my Cult Nails Feelin' Froggy/Dollish Polish Hero of Time Mani. It was one of those hoh shit, fucked up the mani at work moments and I happened to have Orange Jelly Shimmer with me so I took off the nails that were messed up and put this beaut on instead. I'm pretty sure that all the colours go with orange even if most people won't admit it.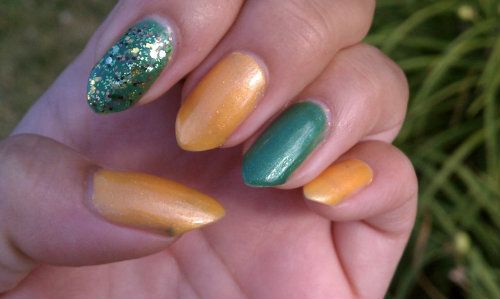 Next I decided on Banana Jelly Shimmer because I'm such a whore for yellows.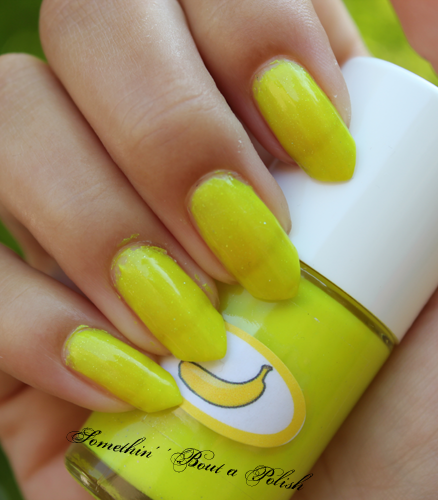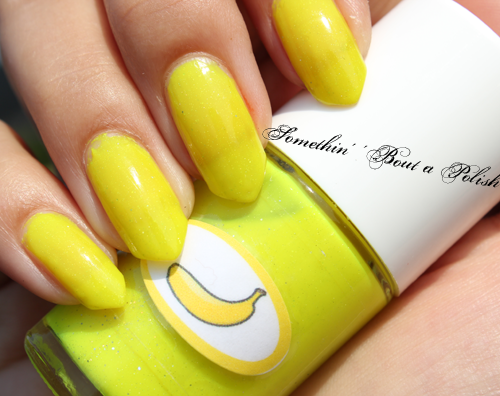 So gorgeous! I think this was 3 or 4 coats and applied super smooth. But I'd also recently gotten dotting tools and saw Chalkboard Nails
Gradient Dotticure
and decided I wanted to try to replicate it. Used a-England Ascalon and Zoya Lolly for the dots and kinda failed in the Gradient department since I was just all around to heavy on the dotting but I still like how it turned out.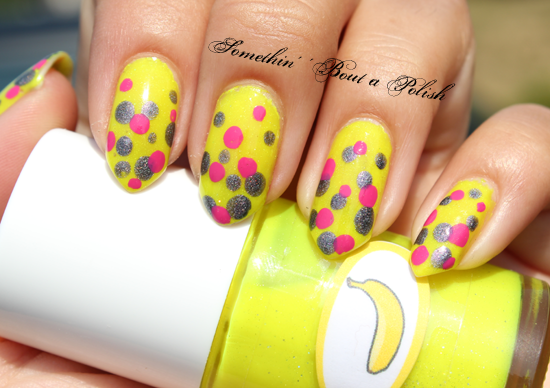 And finally we have Grape Jelly Shimmer. I had to *sniff* nubbinize after 4th of July weekend due to all the drunken shenanigans breaking a couple nails and this is the first mani I did after cutting down (I think...) First it was Grape Jelly Shimmer alone and then I decided to do a light gradient with
CrowsToes
Cheshire as an accent.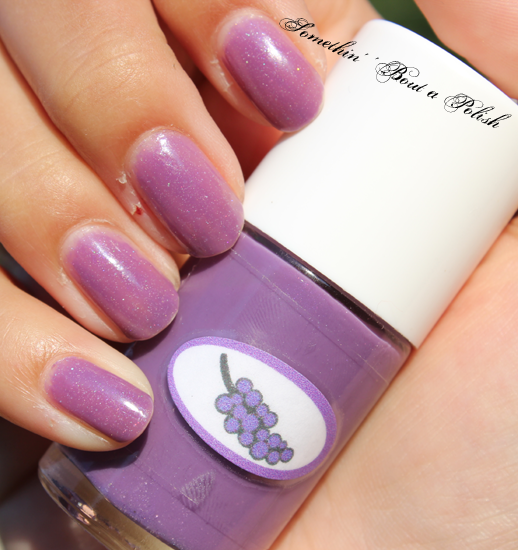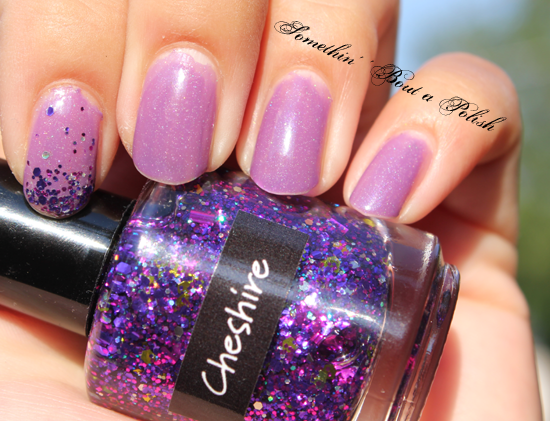 But I loved the combo so much I had to do the whole hand with Cheshire. Primarily as the gradient but did one finger full glitter. Those purples just go so well together! But I think it's the gold hexes that really make Cheshire. I miss my long nails for glitter gradients, good thing they grow fast!