This is actually the first mani I did with my Crows Toes but silly holiday made me post the other one first and then, well, I got lazy. Anyway, first up is Zoya Zuza, holy cow do I love this polish! I wore it for like 4 days before adding the Crows Toes (I was actually wearing it when I got the package and immediately rifled through trying to find the perfect glitter for it. I did.) and I swear I've never gotten so many compliments on a mani before. Great application too, if I'd done a thicker coat I probably could have gotten away with one coat.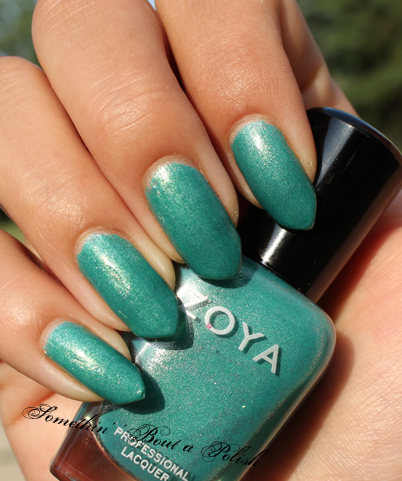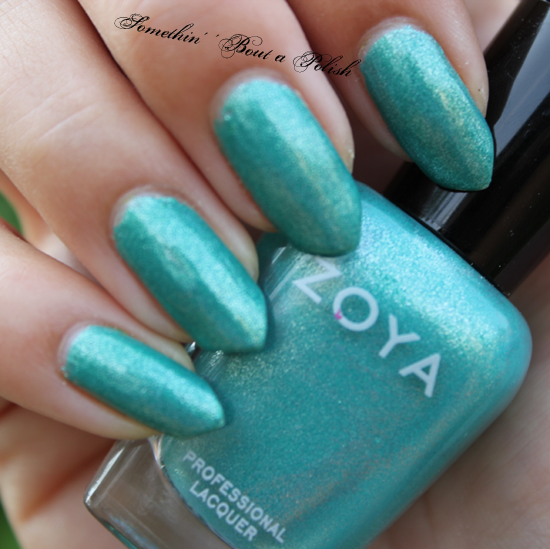 I Make the Path is the Crows Toes I eventually decided to put on top. First I did a little gradient on my thumb since that's my preferred way of wearing glitter and then I did a full coat on my pointer to see how I'd like it once I realized how gorgeous the glitter was. Gyuh, I've never been a fan of glitter bombs but Crows Toes is making me reconsider.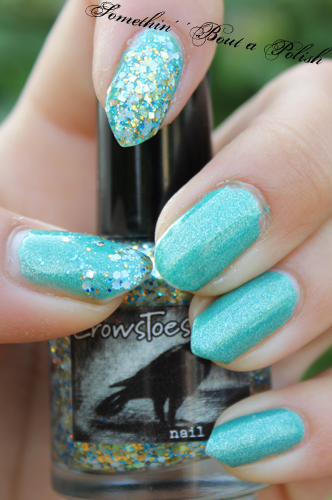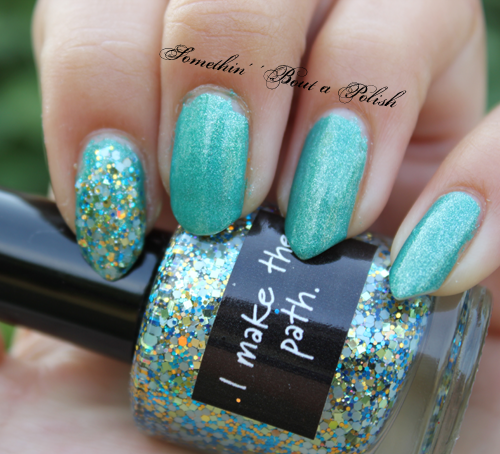 I picked up this set from
Overall Beauty
and they're on
Llarowe
too. Can't wait to play with more of them!