It's definitely that time of the year where you're all worn down by the neons and brights and need to take a vampy break, or at least it was for me a couple weeks ago. Bought myself both of these for my b-day and I'm so in love.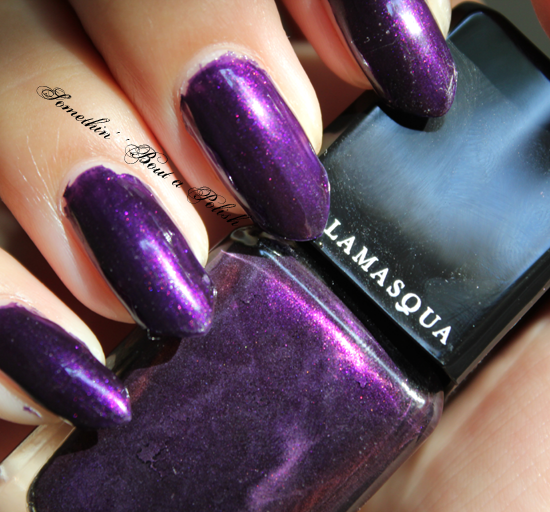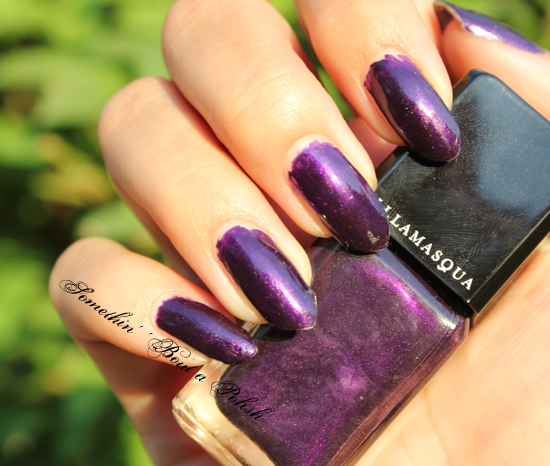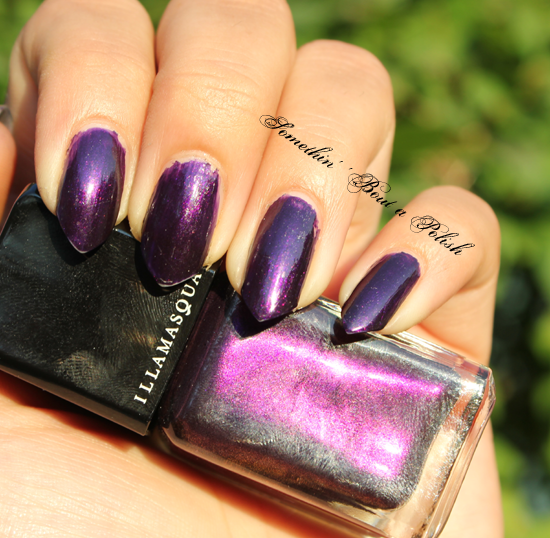 Ugh, this polish, I can't even handle her. She's so freaking gorgeous, I had her on for a week and it was so the vampy break I needed (immediately went into a highlighter yellow mani XD). So hard to photograph though, most of the pics just made it look like a dark purple when Baptiste is far more complex than that. Also, I'm kinda loving the pointy nails, especially with the vampy. I know some people don't like them because they're kinda claw like but that's kinda the reason I love them. Anyway, after 4 or 5 days I broke the nail on my thumb by being a clever girl and punching a punching bag without gloves. Decided to add a little bling to cheer up the poor shorty so used Girly Bit's Dadddy's Little Girl. Loved the combo so much I put it over the rest of my nails (sorry thumb! You were still the first?)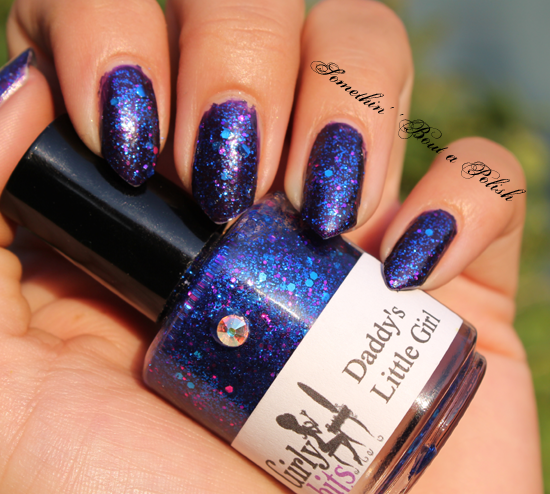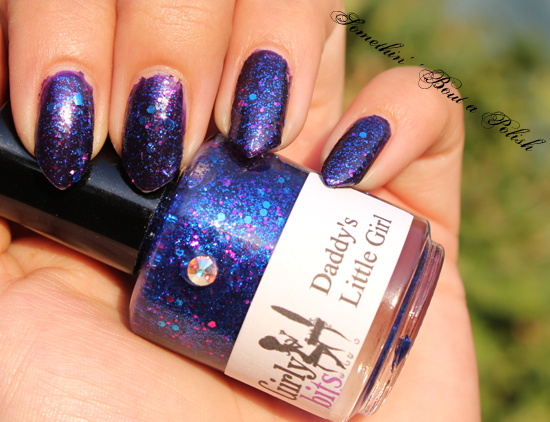 Part of Pam's Calendar Girls collection, I think it may be my favourite. This is one coat over Baptiste. One! Check that glitter coverage. Working on trying to figure out my Fourth of July mani now. If I'm not lazy tomorrow and I figure it out before I get super drunk, I'll post. If not, have a Happy 4th!