Hope everyone had fun! My day was hanging out by the pool and getting shitfaced and watching some fireworks and it was awesome. ANYWAY, obviously we have to check out the mani. I had a hard time deciding so I pulled out some polishes that worked with the theme and started swatching on a nail wheel.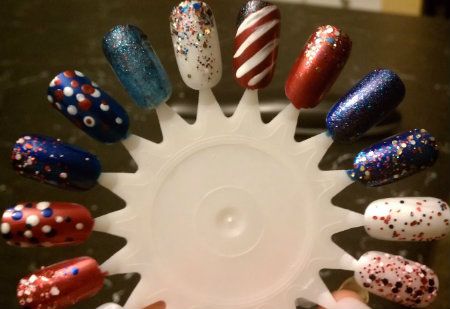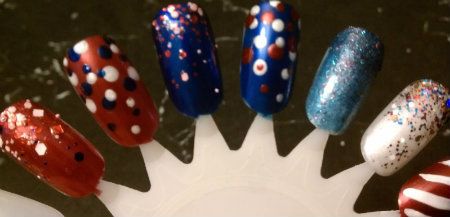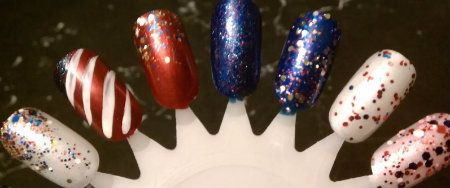 Eventually decided that I needed to have a-England Percival as my base, it's just the perfect red. It would have been a one coater if I hadn't messed up and smudged it while it was drying.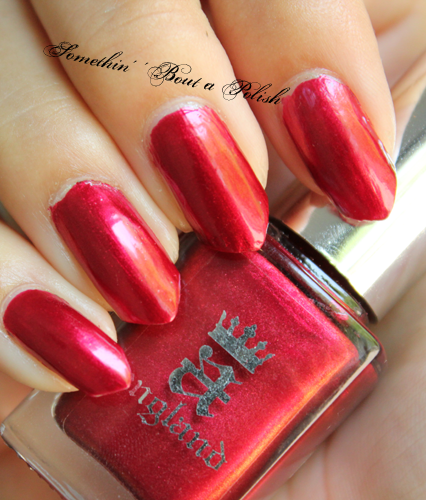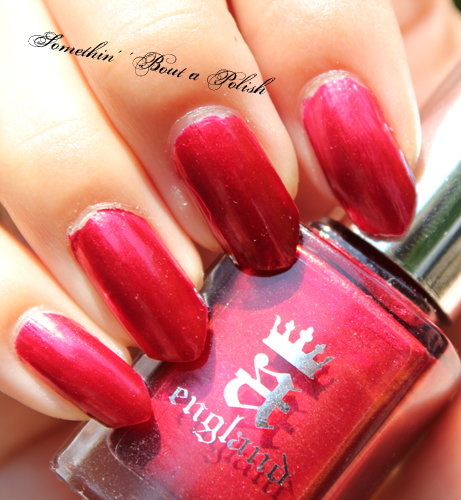 And then I decided on one of my new Crows Toes pretties, Wonder Woman. I maybe had a stroke ordered the entire thing when it was up on Overall Beauty. But look how pretty!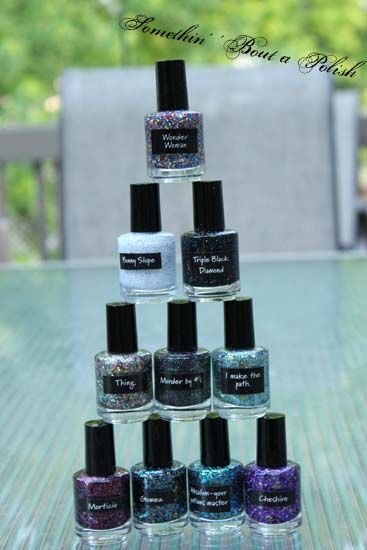 Decided to gradient it and then add a flag finger accent with just a white striper polish and Girly Bits Star Spangled.