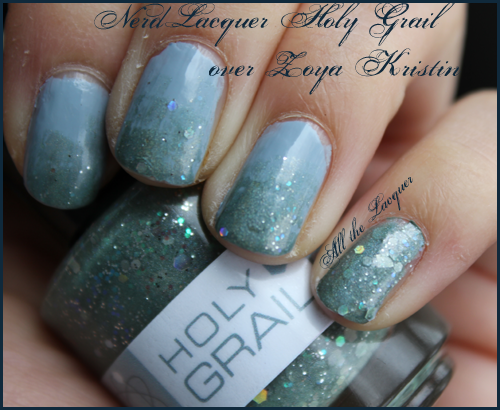 When Amanda reopened her shop for a whole 18 hoursish a few weeks ago I swore I was going to be strong and not order anything since I've still got about 20 minis to swatch but...then Holy Grail and Carbon Allotrope were posted and I think I probably blacked out or something because next thing I know I'm staring at a confirmation e-mail. Still, these are gorgeous and unique and I don't regret it at all.
They came in on Friday looks gorgeous but I just wasn't in the mood for full on glitter so I studied my stash, pulled out Kristin, and decided to try for a glitter gradient. Because of how much you have to wipe down the brush to get that application right I had a hard time grabbing a lot of the large glitter pieces but I still really like the way it turned out. In some lights it all looks like one colour with just some sparkle up by the tips. When I was getting my tattoo coloured yesterday I did a bad and peeled the np off my pinky so I just did a couple layers without the undies as you can see above.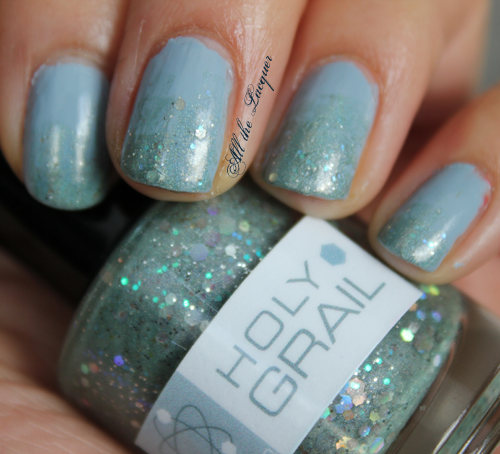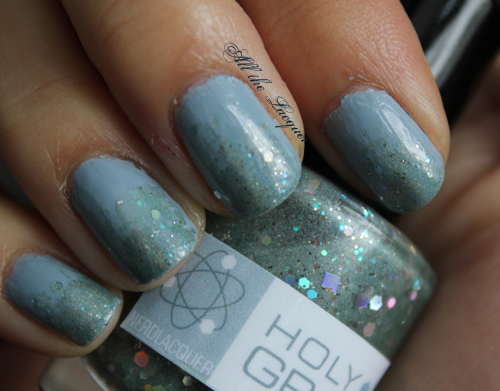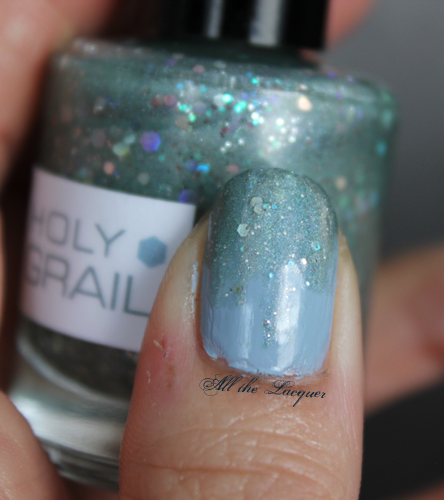 I just love the way these two play together! I'm sad I didn't get any pics showing the holo or the glow in the darkness but I suppose that just means I'll have to wear her again!