Should have done this before the midnight skittles mani but here's my stash as it stands a few weeks ago (it's maybe grown some since then...I need to go on a no-buy. Or a low-buy. Self control where are you?)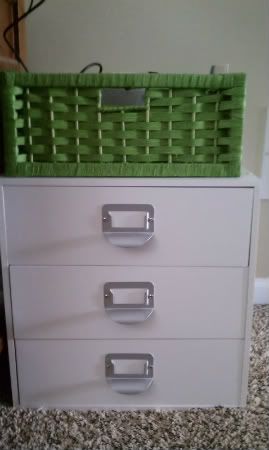 The green box on top was my original np holder once I realized how obsessed I was becoming. By the time I got the melmer my collection had overflowed into 3 shoeboxes...oops. It's been re-purposed to hold my electronics now.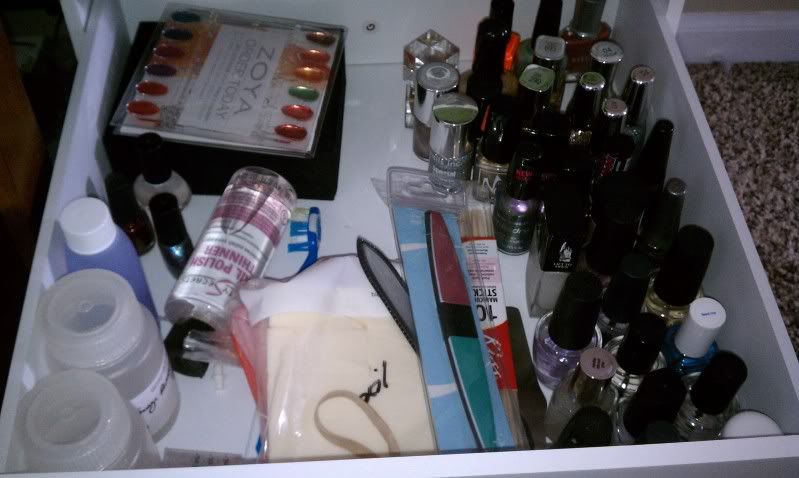 Top drawer: Miscellaneous brands that fall in the 3 or less category (including Nails, Inc., MAC, No Miss, L'Oreal, HITS, Ludurana, Deborah Lippman, etc), minis, treatments, TC/BC, supplies (those bottles on the side are my remover. I use loodie's
acetone/glycerin
recipe), miscellaneous nail related things.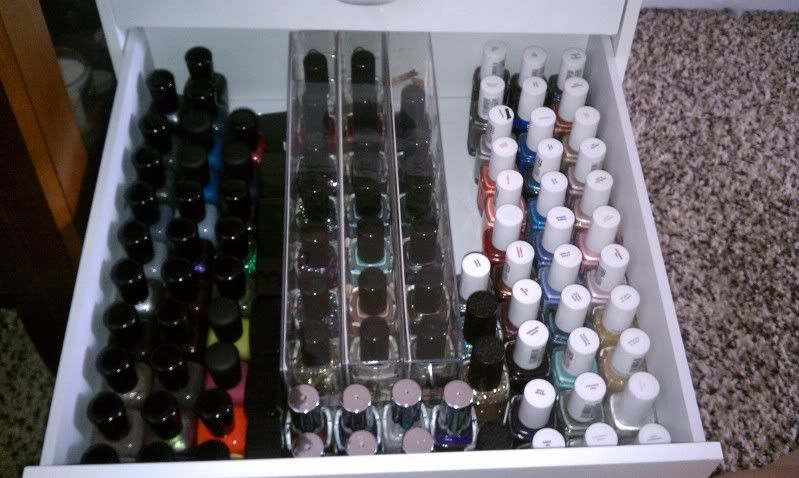 Middle Drawer: Squareish Bottles: Zoya, Color Club, a-England, Butter London, Essie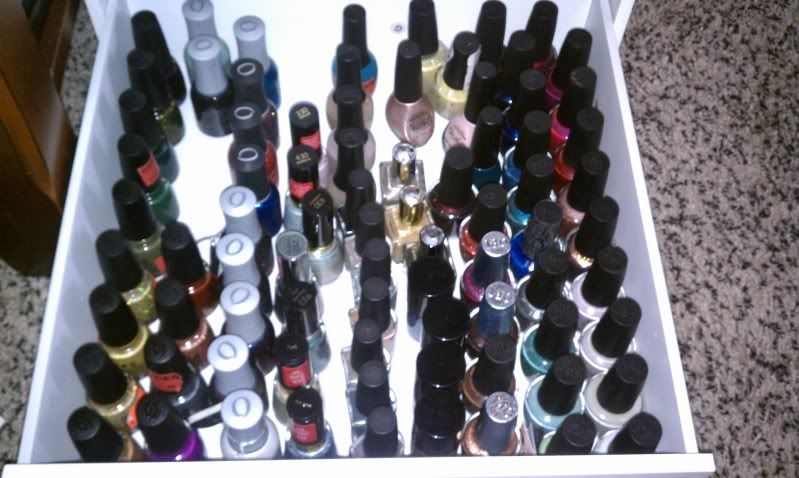 Bottom Drawer: Roundish Bottles: OPI, NOPI, China Glaze, Revlon, CND, Orly, Cult Nails.
Honestly, I've about outgrown this one. I've started swapping and checking out blog sales and I want to haul
Nerd Lacquer
and Manglaze and with all the spring collections coming out...I so need another one before I'm cramming and things get disorganized.