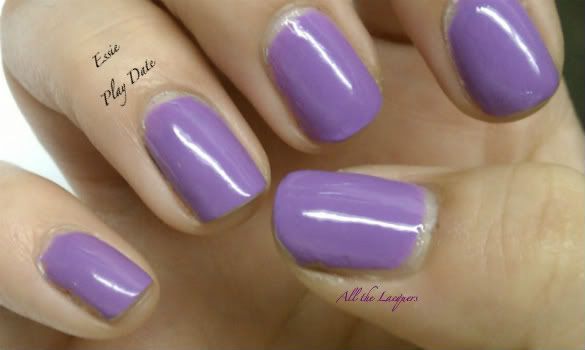 I? Love this girl. You know how sometimes when you go a long time between wearing a certain brand you forget how well (or awfully) it wears on you? I totally did that with Miss Essie (I'm sorry girl! I know you were my first but I had to diversify!). Haven't worn an Essie since Cocktail Bling before Christmas and putting this on and remembering how long I can get out of an Essie mani was like coming home or some poetic shit like that.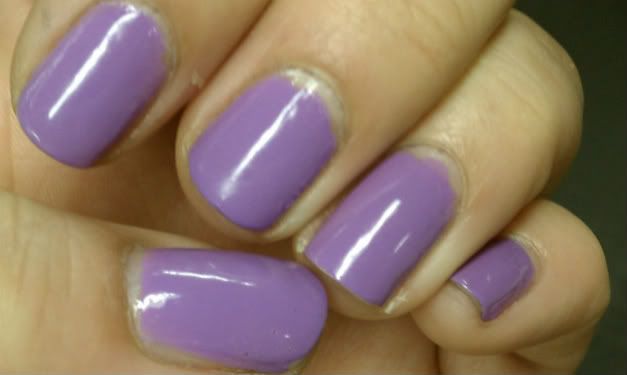 Day 4 and I feel almost no need to jazz it up with glitters or shimmers or flakies or an accent. Just got my first chip while I was at the gym tonight (damn you free weights!) and even then it's barely noticeable. Haven't decided if I'm going to touch it up yet or glitterify to hide it. The fact that I'm even questioning shows how much I love this colour, I
never
touch up chips.
Story time! So on Sunday I went to Nordies determined to fulfill my Dior Waterlily lemming. Walked up to the counter and the sales lady was helping someone else so I browsed a bit. When she finally had a minute I went and asked if they had any Waterlily still and she gave me just this nasty "what are you doing talking to me" look and before she verbally responded the person she was helping said something and she turned back to her leaving me just standing there. I was like psh whatever and wandered over to the BL/DL display and had a lovely chat with an SA and had to convince myself not to buy Knackered and Slapper and Dosh and Disco Biscuit since I'd just bought the NerdLacquer mini colour library (OMG CAN'T WAIT!). Wandered back over and saw the Dior lady was free so asked again about Waterlily and they had it so I went to pay when she was like "you know I'm always surprised when women your size are into things like this."
...WHAT? What the fuck who the fuck even says that? I'm not even that big. I mean I know I'm not a size 2 or anything but I work out like 5 times a week and have lost 30lb in the last 8 months (still have another 20 to go til my goal weight though). Depending on brand and style I fit anything from size 10 to 14. Anyway, that's a lemming sufficiently destroyed. I'd never be able to wear it without thinking of sizeist bitch sales lady.
My response? "I'm always surprised when girls your size like losing customers. Have a nice day." And walked away. ANYWAY as I was walking past all the fragrance counters to leave one of the ladies called out "I love how your nail polish matches your jacket." I totally didn't even notice! Obviously I don't wear my jacket when doing a mani but they really do go nicely together.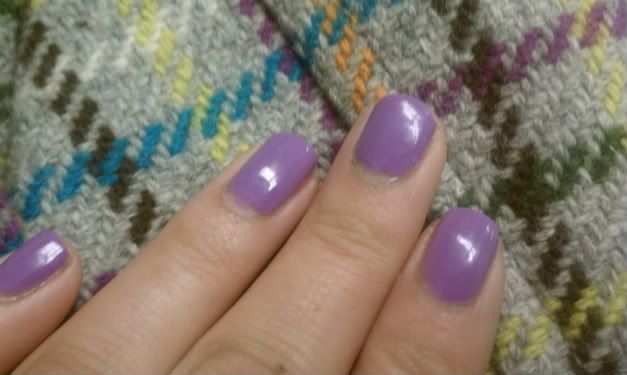 Chatted with that lady awhile and she gave me a couple samples which was nice and at least that shopping trip ended on a nice note.
But yes, Essie Play Date, A+ lacquer.