Wasn't I going to be posting here? Fail. Always. And I was going to use my shiny new camera (which I've been using! It's a Canon Rebel T2i and it's fabulous but I haven't actually started transferring photos from camera to computer...) but nope, you get crappy cell phone pic of an uncleaned up mani.
There I was last night hibernating away from the snow storm that decided to hit Chicagoland, laying on the couch, sipping a beer (Two Brothers The North Wind, fabulous Imperial IPA, if you're somewhere they distribute you should try it), catching up on two weeks of DVR (Oh Revenge, why are you so awesome? And how are EVC's lips so perfect?) and the day's blog roll. Had on a perfectly lovely Orly Au Champagne mani that was only a day old. I wander off to the bedroom to get ready for bed and I spot my latest Meijer purchases (Milani Orchidia and L'Oreal Paparazzi Pleaser) on my bedside table. Suddenly I'm cross-legged in front of the melmer pulling out purples and swatching over that lovely white (which I hadn't even taken pics of *shakes fist*)
Well what's done is done right? So I continue getting ready for bed and go to move the laundry into the dryer. I'm still kind of confused about what had just happened since I've never really had an inclination to do skittles before and really I think my body just does what it wants to with no input from me. So I'm staring at my nails while trying to figure out what happened when suddenly I realize, damn, the light in the laundry room is so much better than the one in the bathroom (where I normally take evening pics) So I grab my phone and snap a few pics.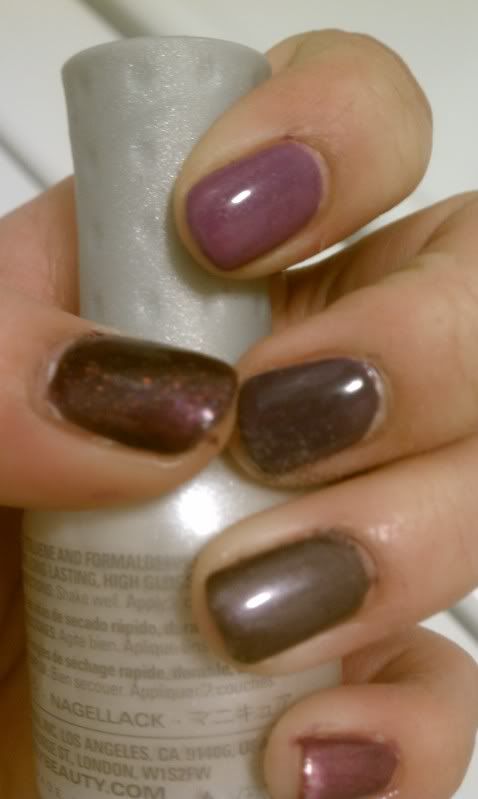 Lol dryer lint on the nail. I was transferring laundry while taking pics.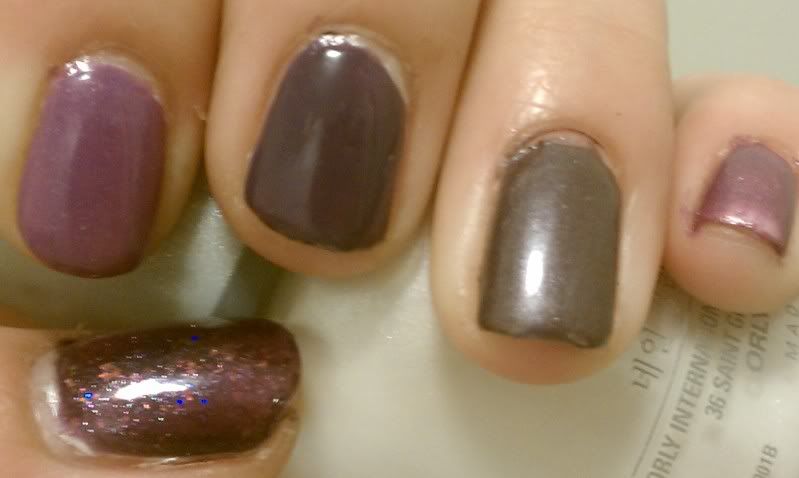 Left hand; R to L; Zoya Danii, Zoya Nimue, L'Oreal Paparazzi Pleaser, Milani Orchidia, Orly Fowl Play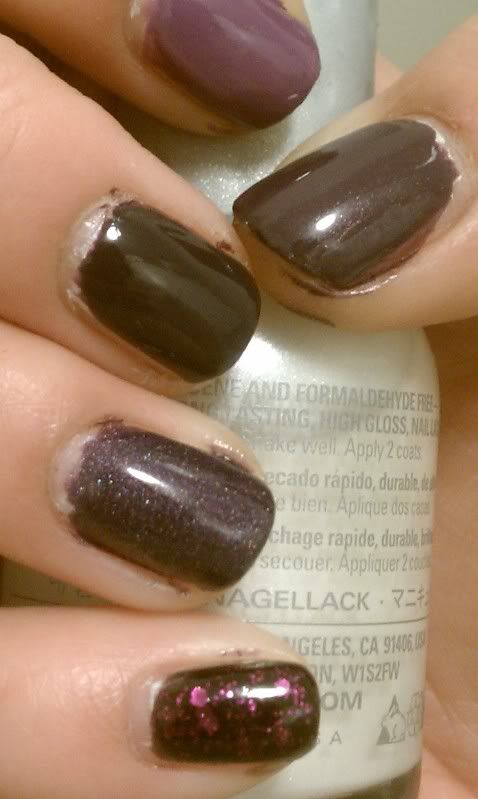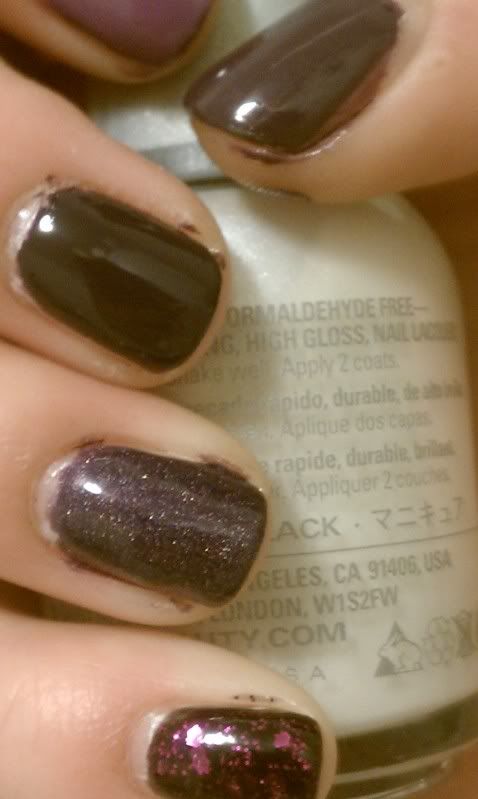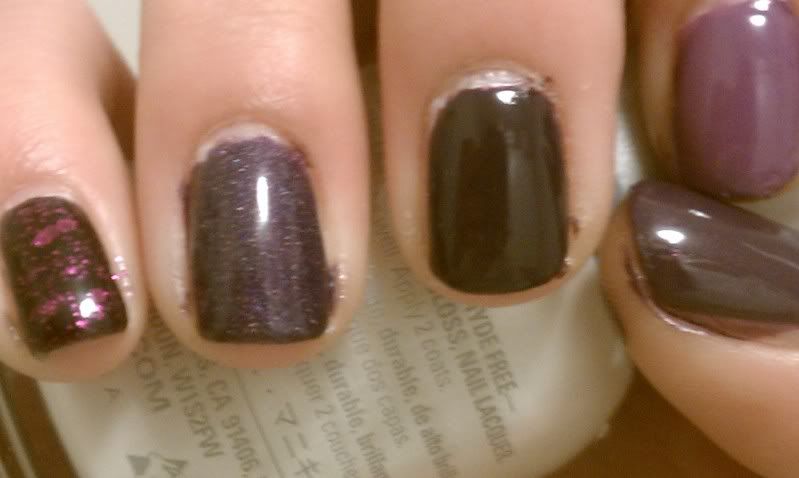 Right Hand; L to R; Revlon Scandalous, a-England Lady of the Lake, a-England Elaine, China Glaze Spontaneous, Butter London Marrow
Maybe now that I've made an actual post I'll work on getting my lazy ass to upload pics from the camera! Maybe...