When I saw the
Cult Nails
Nekkid Collection I knew,
knew
I had to have it so I pre-ordered like the naughty impulsive girl I am. I just can't pass up a ton of great nudes (and of course Toxic Seaweed looks fab too, but I'll be honest, it was the browns/nudes that got me to pull the trigger). Decided on Swanbourne for my Singles Awareness Day mani since we all know chocolate is what everyone loves about VDay anyway.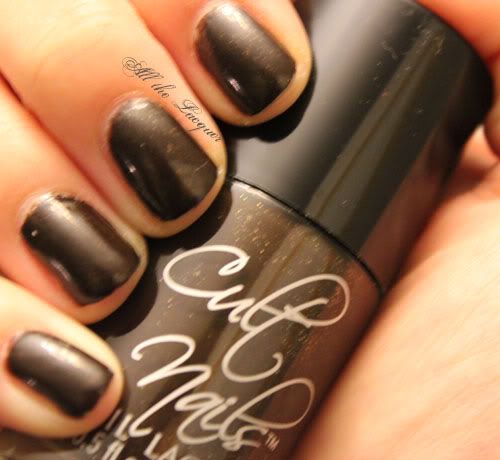 I know I saw someone say this applied thickly on them, but my bottle was wonderful. I love that gold shimmer that's in all the nudes/browns in the collection, it adds such great visual interest to an already stunning brown.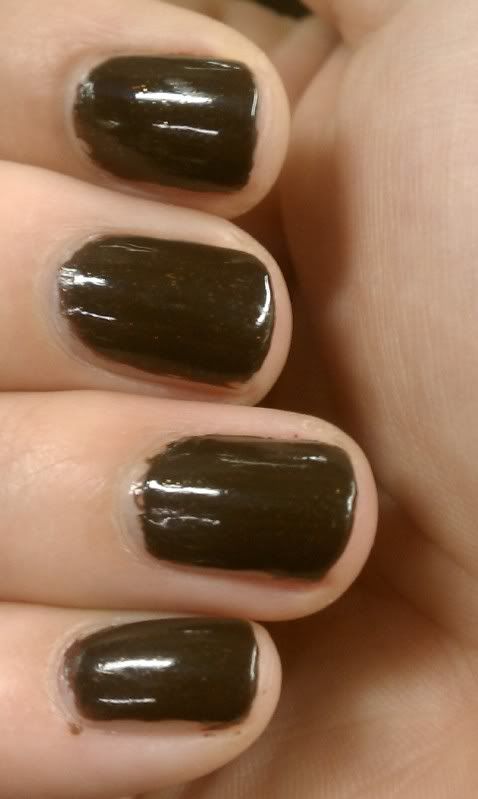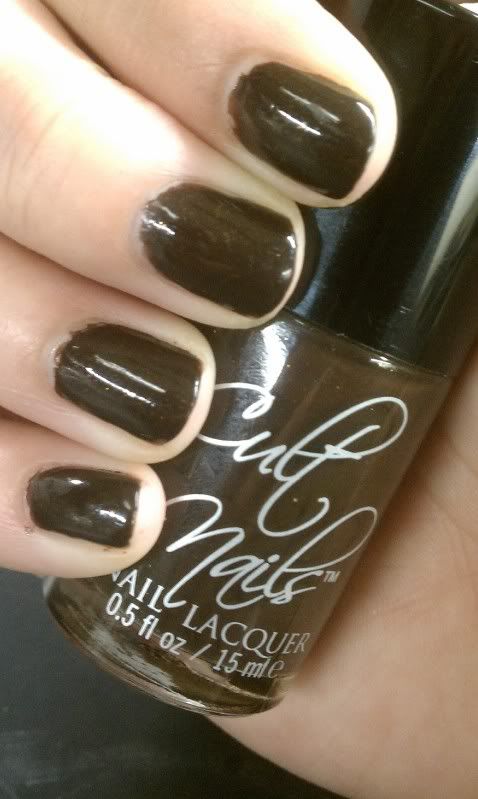 Then, because I'm me and can't leave well enough alone, I added some
Dollish Polish
Toxic Avenger on top. This is such a gorgeous multichrome with holo. I can't even handle the fabulousness of it. I love love love the geek names some of these indies are giving their NP. The whole reason I checked out Dollish Polish was because of Expecto Patronum (will swatch later), I mean I need all the Harry Potter nail polish ever! Gotta have something to go with the tattoo.