I have a boatload of NerdLacquers that I still need to post about but ugh I'm sooo lazy and the NerdLacquers are so beautiful I just end up taking so many pics and then it takes forever to sort and process. SO decided to just post some crap cellphone pics of tonight's mani instead. Still, NerdLacquer coming soon!
Tonight I decided to go completely against all of my natural instincts and put on Zoya Miley. My normal mani is a 2 coater in some darker shade or nude. This is a pale pale pale lilac that is so sheer I can barely believe it.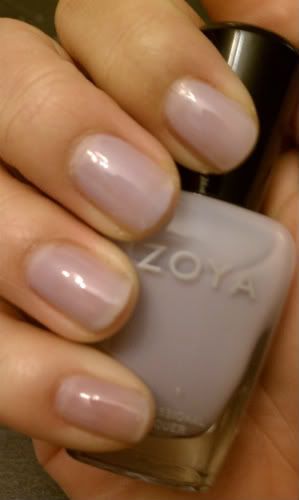 Look at that, 3 coats and the nail line you can see from space.
Added a layer of China Glaze Fairy Dust and then another layer of Miley.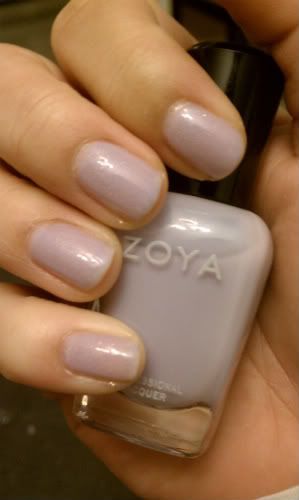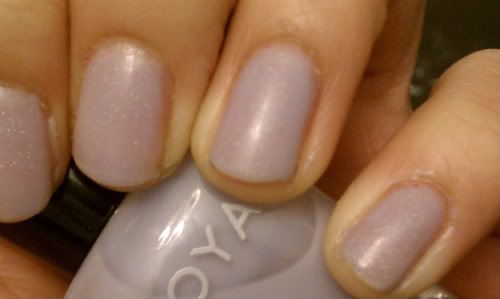 I think it would need another 2 coats to be opaque but it's so time to sleep.
Jury is still out on Miley. I don't know how I like it with my skin tone or when I'll be willing to fuss with the sheerness but on the other hand it'll be great for glitter sandwiches and it is a nice colour and unlike some other super light and sheer polishes this one goes on quite nicely and evenly.