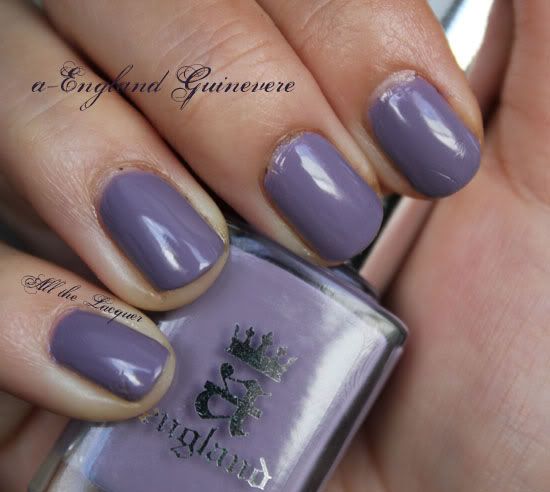 I am so so so shamefaced at how long it took me to order Guinevere. I mean I still have a few Mythicals left to order (and I will have ALL the a-Englands, I will!) so it wasn't the last but I just picked it up during Adina's anniversary sale. But it's so pretty and obviously purple that I definitely should have nabbed it sooner. Oh well better late than never.
Put this lovely on yesterday during work lol! So I work for a company that process food grade material so technically in the SOPs I'm not supposed to wear nail polish at all but since I work in the lab and don't actually handle final product and even if I did I'd be wearing gloves, no one cares that I've always got something going on on my nails. Sadly last week we had some corporate people in so I had to go nekkid for a few days. I knew they were leaving Friday morning so I definitely brought Guinevere and a top coat (Essie Good to Go this time, still not loving it. Might be time to try something new) and did my nails at lunch.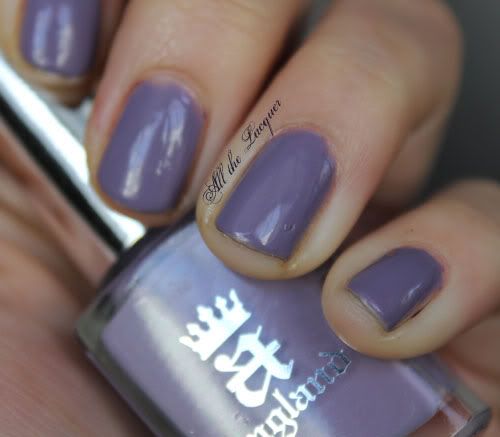 This morning I got bored and was catching up on my blog roll and saw a super cute
color block mani
and decided to try it out using a-England Elaine and Cult Nails Clairvoyant. Here's the thing...I'm like ridiculously impatient so after the first hand I just decided to free hand it like chevrons which so didn't work out especially when I went back and tried to transform the sloppy hearts into chevrons. Oh well, at least it's a pretty colour combo!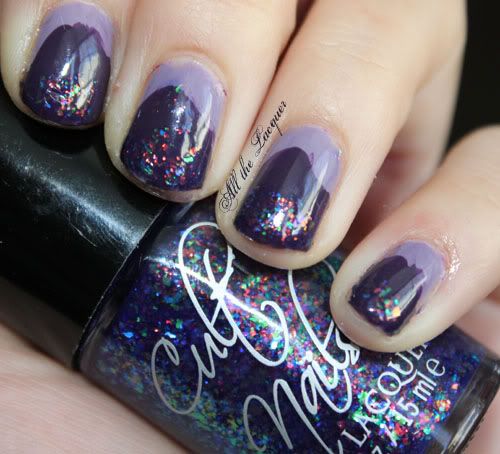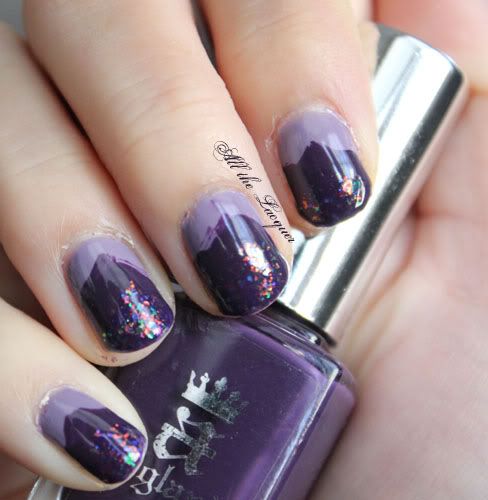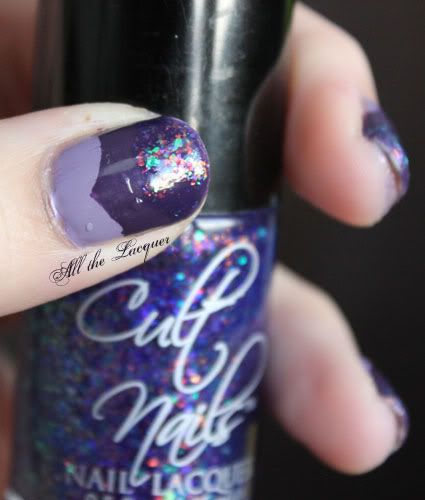 Sloppy sloppy sloppy, I really need some more practice and to get some brushes but well, I'm lazy.